Preproduction computer-generated image shown throughout. Starting spring 2022.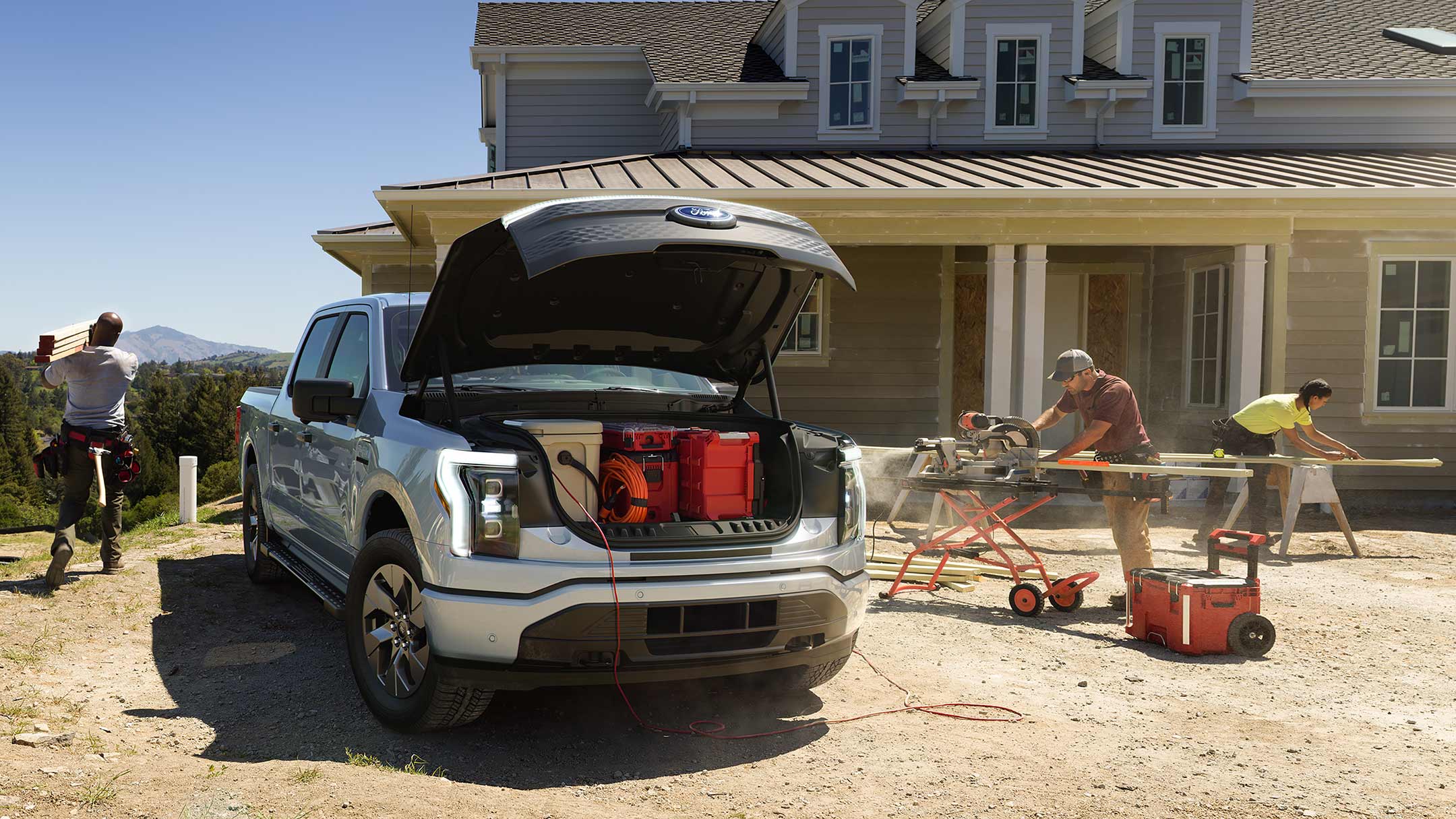 The New Ford Lightning is Now Available at Carlsbad Ford Lincoln
Everywhere you look this day, car manufacturers produce more and more electric vehicles, and Ford is no exception. This year for their 2022 lineup, Ford is introducing a new electric vehicle in the form of the F-150 Lightning, and our Carlsbad dealership has it in stock. The Ford Lightning is the first all-electric truck from Ford, and surprisingly it's one of its more powerful models.
Highlights of the 2022 Ford Maverick
Due to there being no traditional engine, some residents of Hobbs and Artesia, NM, may be wondering about the power this electric truck can provide. When we look at the powertrain, customers will find that this vehicle can produce 563 horsepower and 775 pound-feet of torque. This truck is also expected to offer 10,000 pounds of towing, a 2,000-pound payload capacity, and 300 miles of range.
In terms of features, this vehicle offers the same as those found in the F-150 plus some of its own. Several of these new features include BlueCruise, a hands-free driving system that takes the stress out of long drives by taking control of the truck's steering, acceleration, and braking. This feature also uses cameras to monitor the driver to ensure the person in the driver's seat is paying attention to the road.
Trims
Custom Order the Ford Lightning
Does the idea of an electric truck sound intriguing? If so, then consider custom ordering the Ford Lightning today. Custom ordering allows customers from Midland, TX, to design a vehicle to their exact specifications, from the color right down to the features put inside. This process is quick and can be completed online or at our Carlsbad dealership, so consider a custom order.
Quality Customer Service
At Carlsbad Ford Lincoln, we always aim to provide our customers with the best customer service and satisfaction like no one else. It's why we offer so many services like a state-of-the-art service center, a finance center, and why we'll also buy your car.
We strive to provide the best services and vehicles in the area, and if you want to see what our dealership can offer you, browse our site or visit our dealership today.